29 Nov

Gutenberg & the Future of WordPress

If you own or manage a WordPress website, or if you are a WordPress developer, there are big changes coming that you need to be aware of.
What is Gutenberg?
Gutenberg is the next generation of WordPress's WYSIWYG page editor. For many years the page editor inside the WordPress dashboard has been essentially the same, one or two rows of icons that have the look and feel of a word processor and are positioned above a big blank box where you can place text, images and video.
That's all about to change in a big way. Gutenberg is a new system of page building that uses "blocks" to build pages. These blocks are containers for text, media and much more.
Gutenberg is a foundational change, more than just a transition from a blogging platform to a web development platform, it's a transition from publishing content to managing views.
Morten Rand-Hendriksen Says
Morten Rand-Hendriksen spoke at WordCamp Seattle on November 5th, 2017. His topic, "Gutenberg & the Future of WordPress".
If Morten Rand-Hendriksen's name sounds familiar, it might be because you've seen one of his 60+ lynda.com videos on WordPress, web and user interface design. He's also a senior staff instructor at LinkedIn Learning.
He has closely followed Gutenberg's development from the beginning.
During Morten's WordCamp presentation, he used a live demo to showcase the functionality and features of the current Gutenberg plugin. He explained the benefits of this new approach long-term and I left feeling encouraged.
It will take some getting used to, but overall it's a more wholistic approach. Change is never easy, and WordPress is keenly aware that they need to get this right.
It's comforting that WordPress has always put an emphasis on being backwards compatible.
Let Your Voice Be Heard
As a WordPress user or developer, now is your chance to test Gutenberg. It is currently available as a free plugin. Gutenberg is a work in progress. If you want to let your voice be heard, download the Gutenberg plugin and test it. Then navigate to GitHub, submit a ticket and let WordPress know what you think.
For Developers
It is strongly recommended not to use Gutenberg on a live site just yet. At the time of this writing, the current version of WordPress is 4.9. My understanding is that their intention is to integrate it into 5.0 as part of the WordPress core sometime within the next 6 months to a year. This means that instead of being an optional plugin, it will be integrated into WordPress.
At that time, short code may go away and it is uncertain what effect Gutenberg will have on page builders like Divi and Visual Bakery.
Morten's Candid Advice for Developers
After Morten's presentation at WordCamp Seattle, he fielded questions for about two hours.
We asked, "As WordPress developers, how should we build sites today knowing that these big changes are coming? What themes should be used?" We want to avoid building a site today, that will become obsolete in 6 months or a year.
Morten said, "Don't do anything different except build while keeping an eye on the future. Try to look just beyond the horizon."
We were thankful to have the opportunity to gain Morten's insights into the future of WordPress and gain direction in how to proceed in the best interests of our clients moving forward.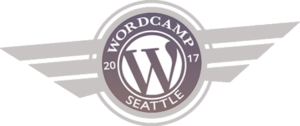 Read our review of WordCamp Seattle 2017
Video: watch Morten Rand-Hendriksen's Gutenberg Presentation
Morten Rand-Hendriksen's article regarding Gutenberg.
Matt Mullenweg's article: "We called it Gutenberg for a reason."