12 May

Convro – Logo Design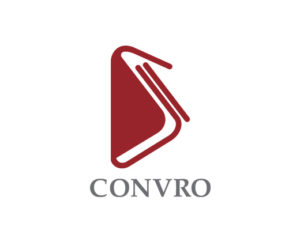 Here's a new logo design for Convro. It was a pleasure working with Muhamed Kongira on this design for his company. Convro stands for "Confidence of Victory in the Relentless Ordinary" and their logo is featured on their line of apparel and accessories, available via the Zazzle community marketplace. View larger image.
P2 Graphic Design offers several logo design packages as well as custom options. To learn more, check out our logo design pricing page and view our logo portfolio to see samples of our past projects.